Not the answer you need?
Register
and ask your own question!
New! "How to Upgrade to MySQL 8.0" Free Online Tutorial by Percona University Online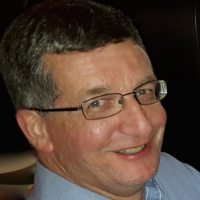 Tom Basil
Percona
Admin Role
Today Percona University Online has released its premier course. 
Titled "How to Upgrade to MySQL 8.0" it consists of 7 brief lessons of under 3 minutes each. 
The instructor is Percona veteran
Alkin Tezuysal
. 
Go to
Google Classroom
and enter code "zjsst4l" to take the whole course for free. 
Pass a final quiz and you can receive an official certificate of completion. 
Or jump direct to
the course playlist on YouTube
to check it out. 
Expect more content upcoming soon from Percona University Online. 
Suggestions welcome!
Tagged:
Leave a Comment