Not the answer you need?
Register
and ask your own question!
Forum Mission & Style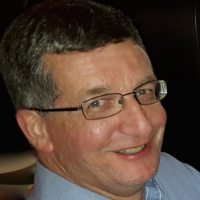 Tom Basil
Percona
Admin Role
This Forum is meant to provide a basic level of assistance for Percona software users in a spirit of self-help and peer-to-peer goodwill.  Its focus is on Percona software features, behavior, and bugs to assist in its use and adoption.  Users are expected to conduct a reasonable amount of their own research and investigation before asking for help. 
Answers are provided by both community peers and Percona staff on a volunteer basis.  Questions are not handled within any specific timeframe. Questions are not promised answers, much depends on the reasonableness of the question.   For instance discussion of very unique needs or environments may be inappropriate.  Answers might not provide an in-depth discussion of all relevant aspects.   
Percona's
Terms of Service
and
Code of Conduct
apply to all aspects of Forum usage.  This Forum does not function as a substitute for commercial quality consulting or support.  Contact
Percona Sales
if such professional level help is needed.