Not the answer you need?
Register
and ask your own question!
User Ranks Explained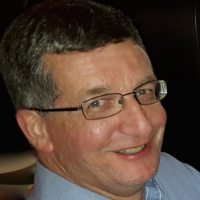 Tom Basil
Percona
Admin Role
Ranks recognize your level of active participation in the forum through a process of accumulating points.  Points are awarded by badges given each time you undertake an actvity such as answering questions, liking posts, etc.  Points and badges are earned automatically.  The more important the badge, the more points it confers.  The more points you earn, the higher your rank.  Rank levels:
Participant - You've just registered as a user.
Contributor - You've posted and done some other basic activites.
Advisor - You've done many postings and more activities.
Mentor - You're a top tier participant, based on accumulated points.
Leader - A special recognition bestowed by Percona in exceptional cases.
The leading point recipients are displayed on Leaderboards shown at the bottom of most screens.  Percona reserves the right to alter points, badges, ranks, and Leaderboards at any time, with or without advance notice, and at our sole discretion.