Not the answer you need?
Register
and ask your own question!
User Ranks Explained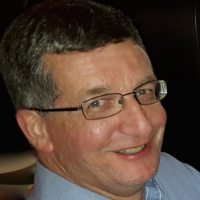 Tom Basil
Percona
Admin Role
Ranks recognize your participation in the Forum through a process of earning points.  The more points you earn, the higher your rank.  Your current rank is shown as part of your user profile.  Ranks and their qualifications are:
Beginner:  0 or 1 point

Novice:  From 2 to 9 points   

Contributor:  From 10 to 24 points

Supporter:  From 25 to 49 points

Patron:  From 50 to 249 points

Senior Advisor:  From 250 to 499 points & CEO nomination

Senior Mentor:  From 500 to 999 points & CEO nomination

Senior Leader:  1,000 or above points & CEO nomination
Points are automatically awarded each time you ask a question, post an answer, or have been recognized by others for making a valuable contribution.   See How To Earn Points for the points awarded for each type of relevant activity.
The leading point recipients are displayed on Leaderboards shown at the bottom of most screens.  
A different scheme of ranks and points existed before September 2020.  All prior ranks have been eliminated.  Percona reserves the right to alter points, badges, ranks, and Leaderboards at any time and at our sole discretion.