Not the answer you need?
Register
and ask your own question!
How To Report Bugs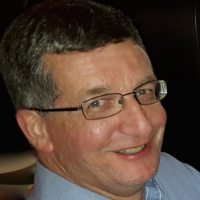 Tom Basil
Percona
Admin Role
If you believe you found a bug in any Percona software, do not report it via these Forums.  Instead report it to Percona using
https://jira.percona.com/secure/Dashboard.jspa.
  Anyone can create an account and report a bug there.   Before reporting a bug, ask these questions:
Has the bug already been reported?  Search Jira to find out.
Can the bug be consistently triggered?  A one time fluke is likely not a bug.
Does the bug appear in the latest version?  It may already have been fixed.
If you still believe a bug exists, do this in Jira:
Find the relevant software project.
Click "Create (Issue).
Explain exactly what you did.
Explain what you wanted or expected to happen.
Explain what actually happened and why this is a bug.
Report only one bug per issue.
Do not include any private data (names, account ids, etc.)
If you are a paid customer of Percona, report the bug instead via our customer portal at
https://customers.percona.com/
.  If you want to explore the benefits of becoming a Percona customer, visit
https://www.percona.com/about-percona/contact
.