Not the answer you need?
Register
and ask your own question!
Code of Conduct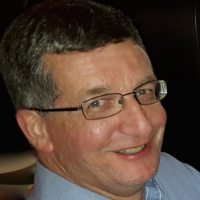 Tom Basil
Percona
Admin Role
You agree, through your use of the Percona Forums, to be bound by this Code of Conduct and also by our
Terms of Service
.   Percona strives to provide an inclusive environment for friendly and respectful and  discussion.  This means, without limitation:
Be considerate, respectful, constructive, and helpful.
Avoid demeaning, discriminatory, harassing, or threatening activity.
Avoid obscene, vulgar, sexually-oriented, or profane posts.
Avoid insulting, personal attacks, or purposeless inflammatory posts.
Avoid meaningless topics, nonsense posts, or overly terse posts.
Avoid advertising, spamming, trolling or similar activities.
Avoid repeated posting or other activites to manipulate participation metrics.
Avoid illegal acts such as piracy or intellectual property violations.
This encompasses text, speech, imagery, avatars, and profile information.
Percona attempts to keep all objectionable messages off this site, it is impossible for us to review all messages.  All messages express the views of the author, and Percona will not be held responsible for the content of any message.  All authors relinquish any copyright or ownership interest in their postings.
If you observe inappropriate behaviour, you are welcome to politely engage with that other user directly to seek an amicable resolution.  Likewise be willing to apologize yourself.  No one is perfect, and even well-intentioned people make mistakes.  For serious matters which you cannot resolve amicably, please contact <
[email protected]
>.
Percona reserves the right to delete, edit, move, or close any content for the above or any other reasons we deem inappropriate, as not all situations can be foreseen.  This may be done with or without advance notice, and at our sole discretion.  Our decision is final in these matters.