Troubleshooting and How To Report A Bug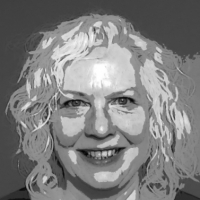 lorraine.pocklington
Percona Community Manager
Reader
Mentor
If you need advice or help with resolving an issue, please don't hesitate to open up a conversation here in this forum. Please provide as much information as you can so that other community members or the Percona team can have the best chance to get you the answer that you need. Try to post your questions in the appropriate software category... questions posted in the general questions category can easily be missed. 
The kind of information that's almost always needed before anyone can help you out includes:
Specific software release version
Environment information
Whether your problem is with production, test, or development 
If this is a new (first time) use of the software or if it's a problem that's occurred in a set up that was previously working well
If you recently changed anything e.g. upgraded software or environment
Relevant database configuration files can often help pinpoint the issue. For tools, then the specific command you are using should be shared.
Any errors or error log files (database or operating system) that are occurring
If you have determined that the problem you are encountering with Percona software is a bug, it would help us a great deal if you could record your findings at 
jira.percona.com
where you will also be able to research if the bug is already known to us, and create a logon if needed. You can also make feature requests for our software at Jira, and remember that all our software is open source and free. Perhaps you might want to contribute yourself?
Tips for reporting an issue or requesting a feature:
Please always search for the issue or feature first.
If you don't understand an error message, do continue to ask for help on this forum or contact Percona Support if you are a Percona customer.
Test on the most recent release of the product if you can. The issue may have already been addressed.
Only request one feature or report one bug when creating an issue.
Keep it brief but be sure to include important details.
Remember the basics: what you did, what you wanted or expected to happen, and what actually happened.
If you find that you have a bug after discussing an issue on the forum, it would be really appreciated if you could follow the process outlined above to record the problem on Jira.
Thank you!
Tagged: