Forum Roles, Ranks, Badges... and Rewards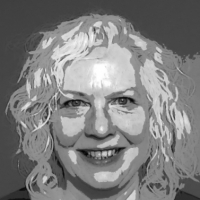 lorraine.pocklington
Percona Community Manager
Reader
Mentor
TL;DR There are two types of classification of users on this forum: roles and ranks.
Roles determine what you are allowed to do on the forum.
Ranks are a reflection of your membership and active contributions.
Collecting points:
Points are awarded for Forum activities such as posting, liking, commenting, upvoting, and so on.
Badges are awarded for different activities and achievements, and they come with points. They can be awarded automatically or manually by Percona staff and moderators.
Rewards reflect Percona's gratitude for your forum contributions.
Roles
Anyone can browse the Forum as a guest without logging in. However, to post you have to be a registered member. These are the roles we have in place:
New Member When you join the Forum, we give you this role. You are allowed to post as soon as you have verified your email address – check your junk folders – but your initial post is moderated. Once you have posted once or twice with useful questions or content, you are promoted to Active Member.
Active Member As an active member you can post and comment without moderation.
Member this role was given to accounts carried forward from our previous forum. Currently they are not allowed to post, as we had reason to believe the accounts were stagnant. So if you are a member and cannot post, get in touch and we'll activate your account.
Moderator this role is available to community members who'd like to take a more active role in our community. We'd look for evidence of active membership helping other users with answers to questions before promoting you to be a moderator. If you'd like to become a moderator though please get in touch!
Percona is a role for Percona staff. We also have Percona Moderators. And finally, we have Percona staff who are forum administrators too.
Ranks
User ranks reflect the 'gamification' of the Forum. As you climb through the ranks you unlock additional privileges and you can also earn rewards. You move to higher ranks by taking active part in the Forum: asking questions, answering questions, providing ideas, liking others' posts, upvoting, having membership anniversaries, and so on. Here's the current rank system (March 2020):
Participant: you just joined the Forum.
Contributor: after just a few posts, comments, likes, upvotes and so on you will be promoted to contributor.
Advisor: once you've made a few discussions, comments, and ideas or taken part in the forum in other ways, you'll be made an advisor. You'll unlock the ability to add a signature to your profile.
Mentor: harder to achieve, to become a mentor you have to play an active role in the community. You get to have up to three images on your signature, and you also get to curate content. This means you get to choose the best posts from all users so that it appears on the 'best of' page. By the way…. Becoming a mentor could be rewarding. ;)
Leader: this is a high contributing member of our community and it can only be awarded manually by Forum administrators.
Badges
You can earn badges (and points!) for various activities. As well as badges for typical forum activities such as –commenting, liking, upvoting, membership anniversaries, and so on – there are special badges to be awarded. For example, if you find a bug that's recognized as such by our engineers in our Jira system you can earn a bug hunter badge (and quite a lot of points).
Rewards
This forum allows us to more easily identify the most active members of the community. The Percona Community Team is looking forward to rewarding these contributions with swag and other random acts of gratitude!