Welcome to the Percona Community Forum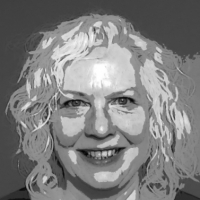 lorraine.pocklington
Percona Community Manager
Reader
Mentor
If you are new to Percona's Forums we're glad you found us! If you are returning from our old Forums, thank you!
Nearly all of the posts from the old forums - dating back to its launch in 2007 - have been migrated here. Our new platform is meant to make it much easier for Percona software users to share their expertise. Using Percona's free and open source software means being glad to help others with tips and tricks!
Customize Preferences
First, update your profile and check your notification settings. You can also update your avatar, add a signature, set notifications for specific categories, etc. Don't forget to scroll down and save your preferences after making changes.
New Features
Badges & Rewards
Percona's new forum aims to reward contributors. Recognition badges, swag offers, invitations to publish in Percona's Community Blog, and even special Percona Live invitations are all anticipated. We want to make sure that your efforts are recognized and rewarded!
Category Structure
During this migration, we realigned our categories to better reflect all the technologies that Percona now covers. Percona is about much more than MySQL now, unlike when we started our forums in 2007.
Accepted Answers
By default all new posts are marked as questions, so that you can vote up accepted answers, as in the style popularized by Stack Overflow. Voting bestows points and badges which later convert to rewards.
Community Suggestions
We have introduced a new category to receive your ideas and suggestions. Suggest anything about our software, our events, our community, or more. If you request a new software feature, we'll check if a Jira feature request already exists, and add it to Jira if not. We will do this for you -- you don't have to.
Contact us via a Forum direct message, email at [email protected] or on Twitter at @PerconaBytes, whichever is most convenient.
Community Code of Conduct
Know that Percona has adopted a Forum Code of Conduct. Forum participants are expected to observe its standards. In short, be respectful of others, respectfully ask people to stop if you are treated inappropriately, and if you can't resolve an issue, please contact the Percona Community Team. Violators may be asked to leave or be blocked.