Percona Community Forum Code of Conduct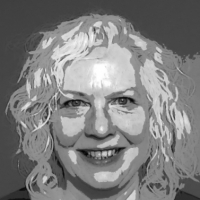 lorraine.pocklington
Percona Community Manager
Reader
Mentor
All users of the Percona Community Forum are bound by this Code of Conduct. Percona's Forums are an intentionally positive community that recognizes and celebrates the creativity and collaboration of independent creators (and independence) and the diversity of people, cultures, and opinions that they bring. The Percona Community Forum is an inclusive environment and is based on treating all individuals respectfully. This means:
Be considerate, kind, constructive, and helpful.
Avoid demeaning, discriminatory, harassing, hateful, or threatening activity.
This includes text, speech, imagery, avatars, and profile information.
If you're not sure if the content is appropriate, ask for advice.
Resolve Peacefully
We believe peer to peer discussions, feedback, and admonition can help build a stronger, safer, and more welcoming community. If you see someone behaving inappropriately, you are encouraged to respectfully discourage them from such behavior. Should you catch yourself behaving inappropriately, or be confronted as such, own up to your words and actions, and apologize accordingly. No one is perfect, and even well-intentioned people make mistakes. What matters is how you handle your mistakes and avoid repeating them. However, if you experience inappropriate behavior and feel unable to respond or resolve it respectfully for any reason, please do not hesitate to contact the Percona Community Team.
Consequences
If the Percona Community Team determines that a participant is behaving inappropriately or that content violates this Code of Conduct, we may take any action we deem appropriate, up to and including deletion of posts and exclusion of any user from forum participation. Our intent is to resolve conflicts peacefully and in a manner that is positive for the community. However, we cannot foresee every situation. Percona reserves the right to require any individual to cease participating in the Percona Community Forum at any time, with or without advance notice, and at our sole discretion.
License
This Code of Conduct is released to the public domain according to CC0.